Worldmakeup.com #4
Hey everyone,
and welcome back on my blog.
of the most popular in world.
Her products are know as one of the best with amazing range of shades, colors...
Today I will shade some of my favorite ABH products and let you know where
you get them with the lowest prices.
So,let's start!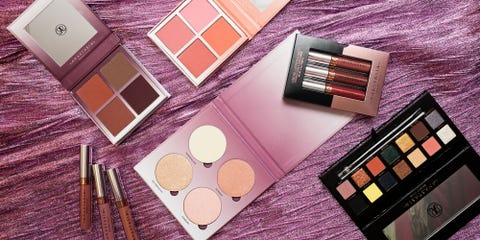 Like I mentioned before on Worldmakeup.com you can find entire
ABH range of products starting from palettes, liquid lipsticks and brow products.
Eyeshadow palette are ABH top selling products, they have beautiful packaging,
amazing color combos and incredible pigmentation.
If you are makeup artist you need this palette in your makeup kit.
I will suggest Soft Glam palette because have some gorgeous shades for soft look
perfect for bridal makeup.
Next palette is Prisam palette, this palette is really unique and have
some stunning shades like that neon yellow.
Also, ABH have amazing brow products like brow definers.
With them you can create any brow shape and they have so many available colors.
When it comes to liquid lipsticks they so many beautiful shades and they are so comfortable on the lips.
As you can see this are my favorite ABH products.
All of them you can find on amazing web shop called Worldmakeup.com.
Price range is so low and you can great great deal buying this products.
Check them I will link everything right here.
In the comments let me know did you already try any of ABH products
and which one is your favorite.
Instagram - @En_Angie
Twitter - @En_Angie
DISCLAMER: Sponsored post!